Welcome to kennel Tibone
I have been a Beauceron breeder since 2009 and I'm a canine behavior consultant.
I had my first Beauceron (Abysse) in 2005, while I was still living in France. I worked on a dairy farm in a small village in the Alps. The cows were kept outside (except during the winter), so I needed a good herding dog to help me gather them for milking, move them from pasture to pasture (several kilometres), etc. My choice turned to the Beauceron. I liked their calm, confidence and their imposing presence that make them great dogs to work cattles.
Abysse came from Michel Pillard, known for the quality of his herding dogs. Abysse has been an exceptional dog at work. She instinctively knew what she had to do to help me, whether it was to gather the cows scattered in the pastures (in mountainous and uneven terrain), to contain them on the road on the way to the next pasture, etc.
She was also and most importantly my faithful companion and a member of our family for 14 years.
She is the founder of my kennel, I find many of her qualities in her descendants.
I'm passionnate about dogs and devote my time exclusively to my dogs. I take them every day for a long off leash walk, I train them, and when I have puppies I have a lot of time for their socialization and training.
Education
I have a degree in biology and agronomy, which gave me a good background in genetic and nutrition. I consider continuing education essential and attend several seminars and courses every year (about nutrition, conformation, canine behavior, reproduction, genetic, herding etc). Here's a list of a few courses/seminars I have attended in the last years:

Genetic and breeding

Care of the newborn puppies with Emmanuel Fontaine DMV MSc PhD
Institut of Canine biology:

understand hips and elbows displasia
coefficient of inbreeding
Genetic of performance and behaviour

Avidog:

introduction to transformational breeding (a course to elaborate and evaluate a breeding program)
your litter A to Z: A step-by-step program to raising a healthy, stable litter of pups, from before breeding until sending your pups home.
Avidog Puppy Evaluation test: how to evaluate puppy temperament

Canine behavior

Canine behavior consultant, AZCA (2022). A 7 months course by Marine Cassoret, ethologist. Certificate
Canine behaviour with Danielle Gauthier de Varennes (2017) :

Canine psychology 1,2,3
Fear in dogs
emotions, reactivity, impulsivity
agressivity
play

Several conferences every year by veterinary behaviorists (Dr Christopher Pachel, Dr Joel Dehasse, Dr Susan Friedman, etc).

Nutrition

Nutrition with Karine Simard, agronomist (2016) :

Introduction to raw feeding
Raw diet : balance the ration
Evaluate the quality of a kibble

Clubs and associations
I'm a member in good standings of the following Clubs and Associations:

Canadian Kennel Club
Canadian Beauceron Club (co-founder and currently Secretary of the Club)
Canine Federation of Canada
International Association of Animals Behavior Consultants (IAABC)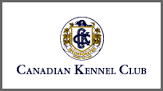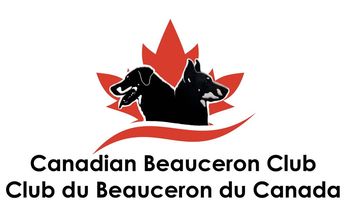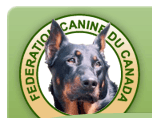 Enjoy your visit on my website,

Valérie Théobald